USMC Birthday Ball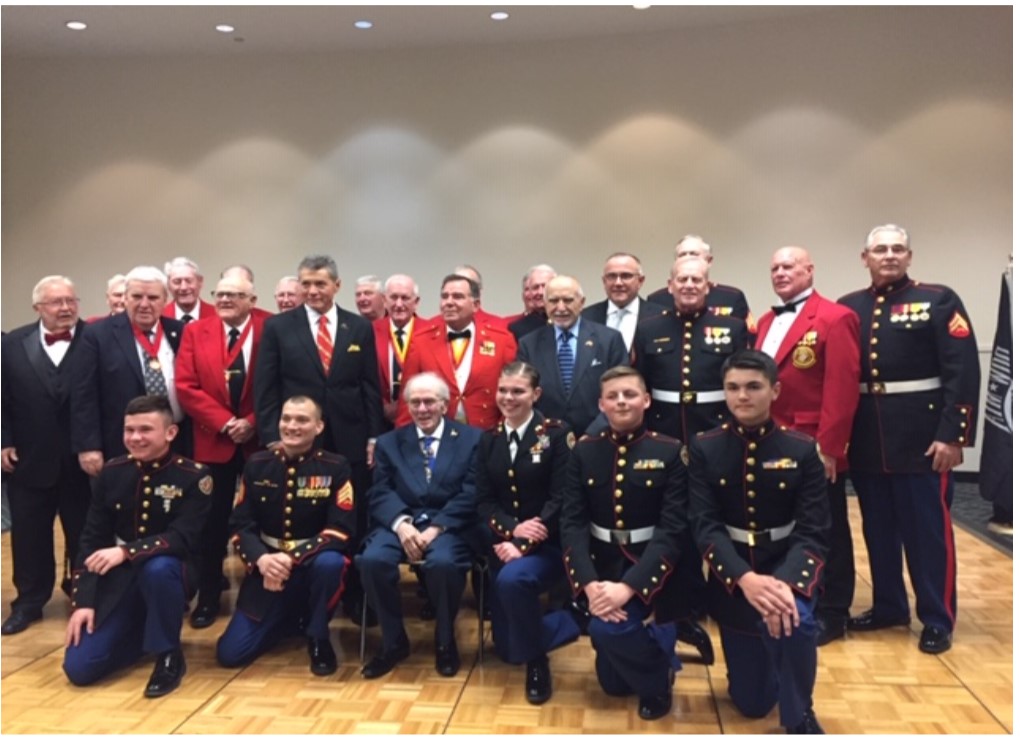 First State Detachment Marines will celebrate the 248th Birthday of the United States Marine Corps on Friday, November 10th at the Ocean Pines Yacht Club at 1600hrs-2000hrs. (4:00pm - 8:00pm).
Since 1925 this formal event is a tradition shared by Marines, their Families and Honored Guests internationally and on battlefields when possible. The first "formal" ball took place in Philadelphia where the Marine Corps originated in 1775. Traditional Birthday Ball celebrations begin with a cocktail hour where guests can socialize, take pictures, and enjoy a drink. Guests enjoy dinner before the formal ceremony begins. During the dancing portion of the Birthday celebration, Marines and their guests can "let loose" and enjoy themselves on the dance floor.
The traditional event begins with a posting of the colors and playing of the National Anthem. Those who served are authorized to wear Dress Blues and display ribbons and medals. A Birthday Cake is escorted to center stage while the Marine Corps Hymn is played. A Marine will read the Commandants message to the attendees. After the Commandants message is read, the Cake is cut with an officer or NCO issue sword while a uniform script is read. The first piece of cake is offered to the guest of honor, the oldest living Marine and seconded to the youngest Marine to signify brotherhood and connection.